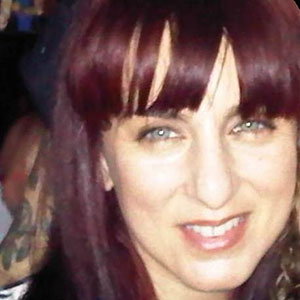 A Treasurer and Trustee of the Humanitad Foundation since its inception in 1998, Michele Joshi has worked closely with Sacha Stone for many years primarily responsible for Internal Communications and now more general Director, Company Secretary and Treasury duties as well as being honoured with the task of Trustee for New Earth Nation.
Michele has worked in the TV Production and Distribution industry since 2008 and was previously involved in the music industry as an International Music Booking Agent and Personal Assistant to various entrepreneurs and artists as well working with a Production Team within a publishing house. Michele's forte lies in administrative organisation incorporating a logical and creative response to any troubleshooting; often thinking out of the box with a belief that a solution may always be sought.  Michele always follows an intuitive, perceptive and proactive approach to life which she hopes she can utilise to assist Humanitad move forward with its goals and vision.
Being a mother of two adorable teenage children, welfare and peace amongst our nations is of particular interest as is re-establishing natural treatments, remedies, organic foods and certified organic skin care products into the general mainstream, without the current mass chemical intrusion from the pharmaceutical industry that has been allowed to infiltrate our world and pollute every breath that we take.